Hi, my name is Tom. I am 14 years old now but created this
site (with mum's help) when I was much, much younger!
I haven't updated it in a couple of years ...keep meaning to though, so maybe I'll get around to it one of these days,lol.
Meanwhile, it's full of good memories :)

I live in Hertfordshire, England
and have been a 'Metalhead'
since the age of 6


I met Rhapsody and Christopher Lee !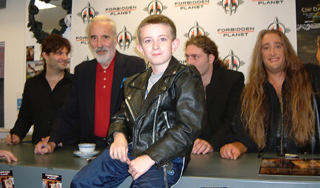 Checkout my BLOODSTOCK pages . I met GAMMA RAY and BALANCE OF POWER in 2002 and Masterplan in 2003 !
I also went to Germany to see Gamma Ray with the METAL NOMADS in 2002 and to WACKEN 2003 !
Gamma Ray headlined at Bloodstock 2004!
and look who else was there !!
Check out myWacken 2003 pictures featuring Masterplan & Gamma Ray !
My favourite bands include Megadeth, Alice Cooper, Snake Eyes, Savatage, TSO, Gamma Ray ,Masterplan, Stratovarius, Twisted Sister, Edguy, Sebastian Bach, Rhapsody and Helloween.
I have been to see Megadeth with AC/DC at Milton Keynes Bowl and Al Pitrelli waved to me!
I have also seen Alice Cooper twice. The second time I almost broke my ribs trying to pop a huge balloon full of confetti. I was in the second row at Wembley and Alice kept looking at me. Awesome. The first time I saw Alice was when I was 6 years old and they filmed the show for the 'Brutally Live' DVD.
Since then I have been lucky enough to see & meet LOTS of bands!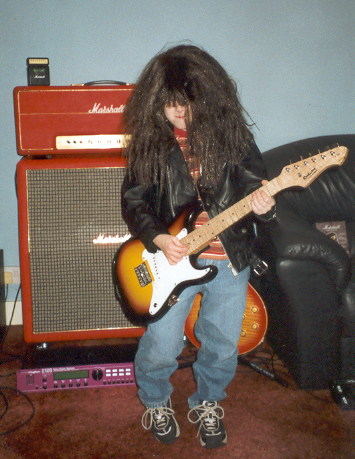 .